---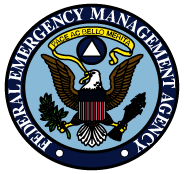 Winter Driving Tips From FEMA


Here are some handy winter travel tips you can use courtesy of The Federal Emergency Management Agency:
Make sure your brakes, windshield wipers, defroster, heater and exhaust system are in top condition. Check your antifreeze and be ready for colder temperatures. You may want to add special solvent to your windshield washer reservoir to prevent icing. Check your tires. Make sure they are properly inflated and the tread is in good condition. It is also a good idea to take along water, food, warm blankets and extra clothing. If you are delayed, you'll be glad you have them. Allow enough time. Trips to the mountains can take longer during winter than other times of year, especially if you encounter storm conditions or icy roads. Get an early start and allow plenty of time to reach your destination. Keep windshield and windows clear. You may want to stop at a safe turnout to use an ice scraper. Use the car defroster and a clean cloth to keep the windows free of fog. Slow down. A highway speed of 65 miles an hour may be safe in dry weather but an invitation for trouble on snow and ice. Bridge decks and shady spots can be icy when other areas are not. Remember to avoid sudden stops and quick direction changes. Be more observant. Visibility is often limited in winter by weather conditions. Slow down and watch for other vehicles and for snow equipment. Install good winter tires. Make sure the tires have adequate tread. All-weather radials are usually adequate for most winter conditions, but putting good snow tires on your car is the single best thing you can do to ensure a safe winter trip. Keep a windshield scraper and small broom for ice and snow removal.
Maintain at least a half tank of gas during the winter season. Dress warmly. Wear layers of loose-fitting, layered, lightweight clothing. Carry food and water. If you get stuck, you'll be thankful. Store a supply of high energy "munchies" and several bottles of water.
Winter Safety Check List


* Ice scraper—Flashlights with extra batteries. * First aid kit with pocket knife.
* Small sack of sand for generating traction under wheels. * Small shovel.
* Booster cables. * Set of tire chains or traction mats. * Several blankets. Rain gear and extra clothes.
* Extra set of mittens, socks, and a wool cap. Small tools (pliers, wrench, screwdriver).

---
Images Of Excellence, Quality & Service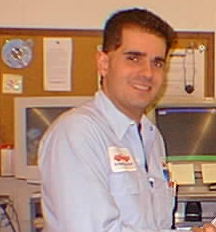 Mercedes Benz, Rolls Royce, Cadillac. Hearing those names evokes images of excellence, quality and service. Or do they?

Although we offer many different car lines for sale, only in the past two years have we been carrying the Mercedes nameplate. This week, the service experience we encountered with the Mercedes dealer did not exactly bring the images of excellence, quality and service to mind.

It all started a while back when we purchased a 2001 Mercedes C230 4dr sedan. This particular car is loaded including the Mercedes "Command" system that utilizes the driver's voice to activate and control functions like radio, navigation and telephone. During a test drive of this vehicle, I noticed that the passengers front power seat would make some forward and backward adjustments on its own. It was as if someone was sitting there fooling with the seat controls while I was driving down the road. The only other odd thing I found was that the keyless entry transmitter would not always unlock or lock the doors. It too seemed to have a mind of its own. Knowing the car is fully covered by the Mercedes bumper to bumper 48 month / 50,000 mile warranty, I decided to call the local Mercedes dealer. (Not exactly local as they are 35 minutes away). I called the service manager there as they had serviced our cars in the past. We agreed on a date that would be mutually convenient. As in the past, the service manager made the same odd request: "Make sure the car does not have any of your dealership logos on it or any window stickers." I was familiar with this request since the manager had mentioned it the last time we brought them a Mercedes to service under warranty. "Doesn't go over well with the management," he mentioned. Anyway, I made sure the car did not have any of our Giammalvo decals or window stickers. When our two employees arrived there on the morning of the appointment, no one in the dealership service department knew about the appointment. One of our employees even called me from the dealership to ask if I was sure I had the correct day. I told my driver to ask for the service manager since he is the one I had spoken to for the appointment on this day. After some confusion, the manager "found" the appointment. My drivers left the car there and came back in our service van. I did not think much about the Mercedes until a few days had past. I thought is was odd that I had not received a call to say the car was completed. Our service advisor called the dealership, but the service manager did not return the call. Finally, after four days had elapsed with no news, I called. I left a message, but the service manager did not return my call, so I called again on the fifth day. I finally got the service manager. I asked him what was going on with our car. He told me there was "a little problem." What could it be, I wondered? Well, apparently one of the owners of the dealership was out front when our employee pulled up and got out of the Mercedes in our uniform. Why would that cause a concern, I wondered? (Must I strip the uniforms of our logos too?) What the heck is going on? Although the service manager could not give me a direct answer, he alluded to the fact that the owners do not like servicing cars from other dealers. As a result, he tries to "slip" our cars in without the owners knowledge, hence all the "no decal" requirements. Now that the dealership owner knew our car was there, he told the service manger to put our car "on the back burner." Finally, after being there 11 days, the service manager called me to say the car was done. Again, he had another odd request: "you must pick the car up now." I asked him if he was kidding. After all, it was 3:30 on a Friday afternoon and my drivers were all out on errands for the day. Why should I have to rush and get the car? Heck, it's been there for nearly two weeks, might as well wait until Monday now. He told me that the owners had left for the weekend and it would really help him out if we picked the car up while they were gone. Again, I asked why. What's the rub to the owner now? After all, he's been looking at the car for 11 days, he knows it's there. What difference is waiting another few days going to make? Again, no direct answers. Needless to say, I rounded up two drivers to go retrieve the car.

Well, in the end I don't know what the big deal was. Kind of a jealousy thing I guess. They get paid for the warranty work from the factory. Their own internal Mercedes warranty procedures mandate that they honor the Mercedes warranty as a prerequisite for maintaining their franchise agreement. Oh well, I just think it's amazing that in this day and age, and especially given the Mercedes brand, that these games go on and on.

It is interesting to note that the warranty invoice came back inside a nice Mercedes leaflet signed by the service manager. The leaflet stated: "Our entire Service Department is committed to provide you with the service you expect and deserve. As part of our Signature Service commitment to excellence, we personally endorse the quality of the services we have performed."


---

General Motors Recalls More Than 800,000 Cars
General Motors has announced that it is recalling approximately 750,000 cars in the United States and about 55,000 cars in Canada manufactured between Jan. 1, 1996 and Oct. 31, 1997. The models involved are the 1996 Buick Regal, 1997 Oldsmobile Cutlass Supreme, 1997-98 Oldsmobile Cutlass, Chevrolet Lumina, Monte Carlo, Malibu, and 1998 Oldsmobile Intrigue cars. Also, some 1996 Pontiac Grand Prix and Oldsmobile Cutlass Supreme, and 1997-98 Buick Regal cars are being recalled. Drivers have experienced intermittent losses of power steering when making left turns, especially at low speeds, GM said. Some drivers could experience higher resistance when turning left, followed by unintended power assist to the right, the company said. Eight small-scale injuries have been reported that may be related to the defect. GM will begin mailing car owners in February instructing them to bring the affected vehicles to dealers for repairs.

---

Mark Giammalvo Accepts Additional
Position At Motor Age Magazine
As many of you are aware, Mark has been writing for Motor Age Magazine since 1995. Normally, Mark writes diagnostic and feature articles for three print issues each year. In early 2004, Motor Age Editor Bill Cannon asked Mark if he would agree to write a monthly column for the Motor Age Magazine website. Mark excitedly accepted the offer and has already written several articles. The staff at Motor Age came up with the name for the new column. They have titled it "On The Mark." Mark's new role in the Motor Age family will bring automotive industry personnel his insight on the automotive repair business, as well as his commentary on important industry issues. Look for "On The Mark" each month, at
www.motorage.com
.
---




In Passing.

(Obituaries Courtesy The Standard Times)

Note: Due to recent requests, we will be adding family survivors to our customer's obituaries as space allows.

Ann Margaret (Gonsalves) Hamburgess, 49, of Sarasota, Fla., died Monday, May 26, 2003, surrounded by her family at her sister's residence after a long illness. She was the wife of Robert A. Hamburgess; they were married 29 years. Born in New Bedford, the daughter of Norman and Lenora (Silva) Gonsalves of Dartmouth, she spent her youth in Dartmouth and lived in Mattapoisett for 15 years before moving to Sarasota five years ago. Mrs. Hamburgess was a graduate of Dartmouth High School, class of 1971 and received a bachelor of arts degree in elementary education from Southeastern Massachusetts University, now UMass Dartmouth, in 1975. For the past 20 years, she dedicated her life to alternative therapies and was an educator in both the New Bedford and Sarasota areas. She was certified in the following specializations: teacher, hypnotherapist, massage therapy and Reiki Master. Survivors include her widower; her parents; a daughter, Rebecca A. Hamburgess of Sarasota; two sisters, Rosemary Raymond of New Bedford and Eleanor Donovan of East Freetown; a sister-in-law, Joan Morris of New Bedford.

Samuel S. Wagstaff, 85, of New Bedford died Sunday, Jan. 4, 2004, at The Oaks after an extended period of declining health. He was the husband of Helen (Spooner) Wagstaff. Born in Fall River, the son of the late Samuel S. and Agnes (Townson) Wagstaff, he lived in this area all his life. While a student in high school, he was enrolled in the ROTC program at New Bedford High School. He then served during World War II, first associated with Battalion E, 241st Coast Artillery protecting Boston Harbor. After attending OCS at Fort Benning, Ga., he was assigned to the 86th Infantry Division at Camp Howze, Texas. Subsequent assignments were in Santa Ana, Calif., as an Air Force student, Aerial Gunnery School in Las Vegas, Nev., 8th Air Force bombardier in England and Germany and the Air Force Reserve. In 1965, he became associated with the 483rd Engineering Battalion at Fort Rodman and from 1970 to 1972 he was the center commander there. He was the recipient of the Good Conduct Medal, American Theater and European Theater medals, World War II Victory Medal, Armed Forces Reserve Medal, American and National Defense medals, and Army Commendation Medal. He was a military historian. Survivors include his widow; a son, Samuel S. Wagstaff Jr. of West Lafayette, Ind.; a daughter, Millicent Meckowski of Dighton; four grandchildren; four step-grandchildren; two great-grandchildren; and two step-great-grandchildren. He was the brother of the late Gladys Dupont.

J.L. Hector Langevin, 87, of Whaler's Cove, formerly of Felton Street, died Saturday, Dec. 27, 2003, at St. Luke's Hospital. He was the husband of Anita (LeMay) Langevin, to whom he had been married for 63 years. Born in New Bedford, the son of the late Adelard and Julie (Petitpas) Langevin, he was a lifelong resident of the city. Mr. Langevin was employed at O'Hara Chevrolet and retired from Park Motors after 28 years as an auto body and fender repairman. He was an Army veteran of World War II and held the rank of sergeant. He worked as a mechanic in the motor pool and was stationed in Belgium. He enjoyed being with his family, especially his children and great-grandchildren. Survivors include his widow; three daughters, Rachel Charbonneau and her husband, Robert, of Acushnet, Jeannette Charron and her husband, Mark, of Ballston Lake, N.Y., and Lillian Gonneville of New Bedford; eight grandchildren; 17 great-grandchildren; and several nieces and nephews. He was the brother of the late Yvonne Clement, Laura Guilbeault, Mildred Rock and Jean Parent.

John Raymond Gamache, 47, of New Bedford died Wednesday, Nov. 12, 2003, at Brigham and Women's Hospital after a long battle with cancer. He was the beloved husband of Mary Elizabeth (Sullivan) Gamache. He was the father of John Jacob, Benjamin and Elizabeth. Born and raised in New Bedford, the son of Amy and Raymond Gamache, he was a lifelong resident of the city. He graduated from Bishop Stang High School and Boston University and received a master's degree in business administration from George Washington University in Washington, D.C. Mr. Gamache was a certified public accountant and founding partner in the accounting firm of Petitti, Eisenberg and Gamache, P.C., now Tofias, P.C. He was a member of the Massachusetts Society of CPAs and the American Institute of CPAs. In 1996, the New Bedford Chamber of Commerce recognized him as a Person of the Year in Small Business. He was an avid runner and bicyclist, competing in numerous New Bedford half-marathons and also completing the Boston Marathon. During his 5½-year battle with cancer, he rode in three Pan Mass Challenge 200-mile bike rides from Sturbridge to Provincetown, raising thousands of dollars for cancer research at Dana Farber Cancer Institute, where he was a patient. He will be remembered as a devoted husband and father, for his love of family and friends, commitment to his profession and community, his determination and courage, and for his ability to bring laughter to all those around him. Survivors include his widow; his children; his parents; a brother, David "D.J." Gamache, and his wife, Leslie, of New Bedford; three sisters, Joanne Cabral and her husband, Stephen, of North Dartmouth, Jane Filipek and her husband, David, of New Bedford and Lori Pettengill and her husband, Alden, of South Dartmouth; and 18 nieces and nephews.

Euclides "Duke" M. Cabral, 81, of North Dartmouth died at home, Thursday, Nov. 6, 2003, after a brief illness. He was the husband of Bertha (Souza) Cabral and widower of Mary Rita (Salles) Cabral. Born in New Bedford, the son of the late Joseph M. and Ana (Lopes) Cabral, he lived in North Dartmouth since 1998. He was a communicant of St. Julie Billiart Church. For many years, he was a communicant of Our Lady of the Immaculate Conception Church in New Bedford, serving as lector and Eucharistic minister. Mr. Cabral worked in the industrial laundry business for more than 50 years, 44 of those years with Coyne Textile Services in New Bedford before retiring in June 1999. Working mostly in sales, he ended his career as director of sales training, allowing him to travel throughout the entire Coyne organization, which encompassed 32 states. He served in the Pacific Theater during World War II as a staff sergeant in the Army, earning a Battle Star Medal in the Palau Island encounter. Survivors include his widow; two daughters, Terri Cabral and her companion, Sean Poole, of South Carolina and Beth Lecuyer and her fiance, Claude Chouinard, of New Bedford; a son, Fred Cabral of New York; a step-son, Frank Faria, and his wife, Lisa, of Fairhaven; a sister, Lucillia Cammisuli of Florida; three grandchildren, Heather, Sarah and Matthew Lecuyer, all of New Bedford; two step-grandchildren, Heather and Adam Faria of Fairhaven; and several nieces and nephews. He was the brother of the late Angelina Coelho, William Cabral, Mary Cabral, Walter Cabral, Isabel Gattorno, Virginia Carvalho and Hilda Motta.

Marcus A. Schlosser Jr., 31, of New Bedford, Mass., died Monday, Nov. 3, 2003, at M.D. Anderson Cancer Center after a long battle with leukemia and having gone through his second bone marrow transplant. He was the husband of Christine (Johnson) Schlosser. Born in New Bedford, he was the son of Marcus A. Schlosser Sr. and Donna (Ledvina) Schlosser of New Bedford. He was a graduate of New Bedford High School, class of 1990. After graduation, he enlisted in the Marine Corps. While in the Marine Corps, he was the recipient of the Meritorious Unit Commendation, Good Conduct Medal, National Defense Service Medal, Rifle Marksman Badge, the Certificate of Commendation and the Meritorious Mast, the Navy Achievement Medal. Survivors include his widow; his parents; a son, Matthew Raymond Schlosser of New Bedford; a sister, Beth Schlosser-Bennett, and her husband, Lane, of New Bedford; a brother, Timothy Raymond Schlosser of San Diego, now serving a tour of duty in Iraq; his maternal grandparents, Raymond and Dolores (Motta) Ledvina of New Bedford; his paternal grandmother, Lois (Hopkins) Schlosser of New Bedford; a niece, Molly E. Schlosser; and a nephew, Jacob Bennett.