Over the remainder of 2001, inspection stations were gathering information from OBD II systems to see how well on-board computers identify improperly working emissions systems and how OBD II checks can be used to make emission inspections faster and more convenient. After this testing period, Massachusetts plans to switch to OBD II testing for cars and light trucks made since 1996. Tailpipe testing will continue to be used on pre-1996 vehicles that are not equipped with OBD II. As older vehicles retire over the next decade, OBD checks should gradually replace tailpipe testing.
During an OBD II check, the inspector connects an electronic "lap top" device called a "scan-tool". This scan-tool communicates with your vehicles on-board computer to retrieve information about the operation of your vehicles emission control system. For the spring and summer of this year, as long as your car passes the tailpipe test, it will be considered to have passed the states testing requirements. If any problem codes are found in your car's OBD II computer, the inspector will still pass the vehicle, but will recommend that you consider bringing your vehicle to a registered repair technician to diagnose and repair the problem.
Beginning in the fall of 2002, 1996 and newer cars will not have to receive a tailpipe test. The OBD II system in each car is considered so accurate, that if it senses your car may be failing emission standards, it will store a trouble code or "tests not passed" message in memory. Instead of the tailpipe test, the inspector will hook up the scan-tool to your vehicle. If a problem is found, you will receive an emission reject sticker, as you would have if your car had failed a tailpipe test.


---
Henry Ford Bankrupt
Did you know that Henry Ford went bankrupt at one time in his life? Because of his outstanding engineering abilities, the 36-year-old Henry Ford was offered part ownership of the Detroit Automobile Co. Ford quit a promising job with Thomas Edison. The Detroit Automobile Co. failed without producing a single car. Furious inventors had Ford removed from the company. Unfazed, Henry started the Ford Motor Co. in 1903 with 12 investors. They started with $28,000 in cash and the vision of a car that the masses could buy. In the beginning, cars were for the rich. Henry Ford said: "I will build a motorcar for the great multitude. When I'm through, everyone will be able to afford one". The cost of his car was $575. He sold 15 million of them.




---
Have a Cracked or Chipped Windshield
If your windshield has a "star" break or is cracked, fear not, we do authorized windshield replacements on the premises. Also remember, if you have auto insurance in Massachusetts, there is no deductible to have the glass replaced, so the whole job will cost you $0. Please call Mark if you have any questions about glass replacement.


---
Website Generates E-mails From Around The Country
It seems as though the repair information on our web site: www.samscars.com is becoming quite popular. Here is a recent e-mail from England and one that we answered from within the U.S.:
Subject: Re: Darn Lambda Probes!
Date: Wed, 13 Feb 2002 08:25:42 -0500
From: JohnThorley<John.Thorley@btinternet.com>
To: Mark Giammalvo<samgauto@samscars.com>
John Thorley wrote:
Hi Mark, At last! Somewhere on the net that talks about car diagnostics! Brilliant, I could read your articles all night about how you diagnose faults and problems, I've spent hours trying to get 'Check Engine Warning lights' to go off myself! (I think you call them MIL lights).
I don't actually repair cars, though, I convert them to run on LPG. Here in England it's half the price of petrol, so it's worth the conversion. That is until the car doesn't work and I have to spend hours finding out why! I do need to know more about OBD2 and ECUs and stuff. Do you know of any great books that are available regarding this? If so please email them to johnethorley@hotmail.com
Thanks again for sharing your trials and tribulations when diagnosing faults. Regards, John.
To: Mark Giammalvo<samgauto@samscars.com>
From: Craig and Lori Pelkey <pelky9@epud.net>
Re: Dynasty Trouble
Question: For the life of me I can't find the hazard and turn signal flashers. I've looked under the dash & behind the glove box. Behind the glove box there are two square plug ins, but they have multiple pins not just two like my replacement part is. Also, when I take them out it does not keep the hazard light from coming on, so I assume that is not the flasher. The replacement part I bought are round with just two pins. Do you know where they are? Help. Your web site helped me on a Ford Escort problem previously. I was hoping this would be an easy one. Am I blind? Thanks, Craig.
Reply To: Craig and Lori Pelkey <pelky9@epud.net>
From: Mark Giammalvo<samgauto@samscars.com>
Re: Dynasty Trouble
Hi Craig, I checked our Alldata system. It says that the hazard and turn signal flashers are located on the RELAY MODULE. So...where is the relay module? The Alldata did not list it, but I found a Chrysler service bulletin #08-26-93 that was written for Chrysler service personnel, to clarify the locations of the fuse block, relay bank, and relay module. It says that the relay module is located on the far right side of the instrument panel. To gain access, it is necessary to remove the glove box assembly. The module is rectangular in shape and contains relays for power locks, antenna, speakers, headlamp timer and so forth. Hope this helps. This is conflicting though. In that same bulletin, it says that the flashers are in the RELAY BANK. It says that the relay bank is located above the fuse block. Again, it says to remove the glove box. The relay bank is square in shape and has the horn relay, flashers, and power window circuit breakers. The amount of conflicting service information that we have in this day and age is amazing. It's as if not everyone at the engineering level talks to one another. This causes a lot of trouble for service personnel like us. Good luck.
---
Please Don't Forget The Gas
You might want to check to see if your car has enough gas in the tank when you drop your car off for service. Sometimes we have to drive the cars on the road to find and solve customers complaints like squeaks and rattles. We also have to drive the cars if your complaint is an engine running problem like stalling or bucking. At times, we are left with cars that need to be driven, but are almost out of fuel. It is a real time saver for us if we don't have to take your car to the gas station to refill the tank. In addition, we don't know what grade of fuel each customer wants to use in their own car. So, if you are leaving your car for service that requires a test drive, please check to see that the fuel tank is not too low. It will save time for everyone and you'll get your car back a little sooner.

---
Saturn's 13 Million Pound Monster Invades Nashville
Logistics experts must figure out how to transport pieces of a 13-million-pound stamping press through downtown Nashville to the Saturn plant in Spring Hill, 37 miles away. The Japanese-made press began this week in pieces at a river harbor outside Nashville. Transportation experts were preparing to roll the shipment off several barges. One piece alone weighs 345,000 pounds, another one weighs 280,000 pounds. When the pieces arrive at Spring Hill, Saturn will assemble them into a 300-foot automated press, one of the largest in the auto industry. Saturn has not yet disclosed who manufactured the press in Japan. Saturn will use the press to stamp entire body sides for their new sport utility vehicle.
The pieces of the press are being fitted with dozens of wheels so they can roll from the harbor onto land. The equipment will then be moved by truck through Nashville to the Saturn plant, south of the city. The trip will require specially built trucks to carry the load after midnight through various suburban intersections at a top speed of 10 MPH. The delivery process could shut down parts of Interstate 40 and 65 for several hours. In all, there will be a total of 111 truckloads of pieces of the press going to Saturn.
---
In Passing
(Obituaries Courtesy The Standard Times)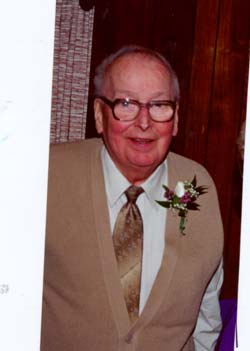 We were saddened by the passing of our accountant and customer Frank Adamowski. Born in New Bedford, he lived in this area until moving to Plymouth 15 years ago. He was a communicant of St. Rose of Lima Church. He attended New Bedford schools and was a graduate of Bentley College, class of 1942. A certified public accountant, Mr. Adamowski was the founder of Adamowski and Adamowski PC, CPA's. A Navy veteran of World War II, he was a member of the Polish-American Veteran's Association. He was a member of the Massachusetts Association of Public Accountants. He served as the former assistant city treasurer and city auditor for the city of New Bedford. He was a member of the Kiwanis Club of New Bedford. He was also a member of the Friends of Poland.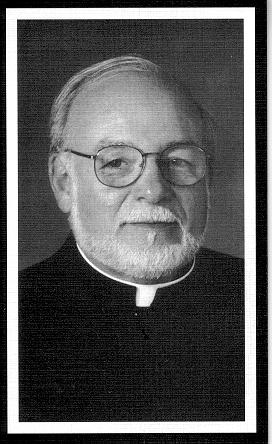 We were also saddened by the loss of our very good friend and customer Rev. Lucio B. Phillipino. Born and raised in Taunton, he was a 1948 graduate of Taunton High School. A veteran of the Army, he served during the Korean War. He received a bachelor of science degree from Providence College in 1952 and graduated from Catholic University in Washington, D.C., in 1960. On April 2, 1960, he was ordained as a priest at St. Mary's Church in Fall River by the Rev. James Phillip Connelly. After his ordination, he served at Holy Name Church in New Bedford from 1960-1971 and at the Immaculate Conception Church in Fall River from 1971-1976. He served as the assistant Catholic director of nursing homes for the Fall River Diocese and was pastor of St. Bernard's Church in Assonet from 1976-1978. He served as pastor of the Immaculate Conception Church in Easton from 1978-2000 and was still actively serving nursing homes in the diocese. The Rev. Phillipino retired from active ministry in 2000. He was a member of the American Legion Post 7 and the Knights of Columbus Council 238. Bessie Wunschel, of New Bedford, was the wife of William Wunschel. She was a communicant of St. Hedwig Church. Mrs. Wunschel was a weaver at Berkshire Hathaway until she retired.
Otilia "Tillie" Sylvia, a lifelong New Bedford resident, she was a communicant of St. John the Baptist Church. Miss Sylvia graduated from the original Kinyon Commercial School in 1931. She was a secretary at Hemmingway Trucking Co. and then was the personal secretary to attorney George Young. She later was a personal secretary for Congressman Hastings Keith from 1960 until the mid-1970's when he left office. In later years, she concentrated more on traveling while she was a tour agent at Paragon Tours. She enjoyed trips all over the globe, from Egypt to Austria, Portugal, the West Coast and other locations. She had a passion for music and dancing. She sang for many years with the Sweet Adelines barbershop group. For 60 years, she performed with the St. John the Baptist Choir and Our Lady of Mount Carmel Choir. She was a volunteer at the oncology center and was a member of the Portuguese-American Federation of Bristol, R.I.
During wartime, she was a ward and precinct warden at the warning center. She was a longtime member of the Republican City Committee.
Richard "Dick" Bielski was a communicant of St. Mary's Church. He was employed by the New Bedford Police Department as a police officer for 30 years. He was a security guard for Commonwealth Electric for more than 10 years and then worked as a security guard at Titleist for 4 years until he became ill. Mr. Bielski was a World War II Marine Corp. veteran and held the rank of corporal. He participated in action against the enemy on Saipan and Tinian, Marianas Island, Okinawa, Shima, and Ryukyu Islands. In his leisure time, he enjoyed running and did so for more than 35 years. He also liked bicycling, walking and traveling. He was a devoted husband and father, and loved his grandchildren.