Courtesy The Wall Street Journal


A 42-year old Manhattan free-lance writer has named her BMW Esmeralda—and Esmeralda is spared no indulgence. When the car was under warranty, Esmarelda's owner asked the dealer to replace an interior panel for an eraser-size scratch. She demanded a new convertible top because of a 6-inch smudge, and then she had them fix a minor whistling sound that occurred only above 50 mph with the windows down. "Ok, so I'm anal" says the owner, who even swerves to avoid grass clippings. Mechanics have another term for people like her: "warranty hypochondriacs" and they are seeing more of them these days.

Longer auto manufacturer warranties are not only adding more value to the automotive purchase, but also prompting many customers to screech into the repair shop for every squeak, rattle and scratch. The complaints range from oversensitive seat belt buckles to intermittent thumping noises that occur only when the customer drives over railroad tracks at high speeds. "Sometimes we have to fix the customer, not just the car." says Steve Gorogias, service manager at Chevy Chase Buick/Hyundai in Maryland. Richard Simmons brought his Mercedes to a dealer two times because of a "squeak" under the drivers seat that no one else in the car could hear. He eventually had the dealer install new seat tracks which involved disconnecting some of the car's wiring. Simmons has also brought the car in for a "rough shift" between first and second gear that occurs only between 18 and 24 miles per hour. "If they can't fix it, I want them to replace the transmission," he says.

The emerging hypochondria is particularly acute among luxury car drivers, where entitlement and paranoia converge. At British Motor Cars in San Francisco, some customers don't even bother to come up with a specific problem. They say, "I'm going on a trip, why don't you just drive it for a while and fix whatever's wrong" says service advisor, Jennifer Smith. She stopped listing her home phone number after too many customers tracked her down (one even interrupted her workout at the gym) to discuss their cars. But persisting too much can backfire. David Himes of Shoreline, Washington demanded that the dealer repaint his $25,000 BMW Z3, (which he named Maximillian) because highway sand had left tiny pock marks on the hood of his car after 3 years of driving. The dealer calls this "normal wear." After several heated discussions with the general manager, Himes was formally banned from the dealership. Now if he calls in for service, the service advisor will see that he is "warning flagged" in the dealerships computer and will not be able to assign him an appointment.


---
Turning On Wipers Fixes Honda Accord's Power Window & Lock Problem
Recently we came across a 1998 Honda Accord LX that had what appeared to be a strange electrical problem.
All the power locks were inoperative. In addition, the power windows were inoperative but only on the left 2 doors. The right side power windows worked normally. Luckily, before attempting to take the time to print and study this car's 5 page wiring diagram, we checked for Honda Technical Service Bulletins in our Alldata computerized repair database.
Among the 70 or so service bulletins was one that caught our eye: "All power locks and left hand power windows Inoperative." The bulletin (#99-022) stated that the probable cause was "interrupt in power to the multiplex control computer." The bulletin listed a "multiplex control unit wake up procedure." The procedure had 5 simple steps:

1. Turn the ignition off.
2. Turn the wiper intermittent time ring to the middle position.
3. Turn the ignition on.
4. Verify the operation of all power windows and power door locks.
5. Return the vehicle to the customer.


---
Volvo To Speed Up Production After 1,800 Vehicles Sink To Bottom of English Channel
After losing 350 units of its first ever sport-utility in a shipping collision in the English Channel this past December, Volvo will try to speed up production of the XC90. The company is concerned that demand will far exceed supply. When plans for the launch of the new SUV were announced earlier this year, buyers began ordering immediately. Volvo has sold about 9,000 units, more than half in the U.S. The 350 XC90s that were bound for Newark, N.J. and Port Brunswick, Ga., were pre-sold, said Volvo spokesman Stephen Bohannon. In all, Volvo lost 1,800 vehicles, Saab lost 500, and BMW lost 355 when the Norwegian Tricolor went down. Because of demand for the XC90, Volvo reportedly had already been considering boosting production—from 50,000 per year to 55,000 to 60,000.
BMW and Saab are also expected to step up production.



---
Silver Suits Car Buyer's Fancy


When purchasing a brand new vehicle, car buyers rank color right next to make and model when formulating their new vehicle wish list. For 2003, Chrysler Group's color experts predict that silver, and new hues influenced by silver, will be popular in the new 2003 model year, which began this fall.

"From automobiles to appliances, silver will be a strong color for many mainstream products," said Margaret Hackstedde, Director of Color, Fabric and Mastering Design, Chrysler Group. "In fact, one out of every four vehicles that we sell is silver. For the 2004 model year, we'll start to introduce fresh, new silver influenced hues on our cars, trucks and minivans. Silver is a technical, refined color that reflects the continuing technology boom. We'll also see blue, along with a variety of blue shades emerge as a popular color choice in 2004."

Chrysler color designers use the company's high image concept vehicles to introduce new color ideas, concepts which have included street sensations such as Dodge Viper, Chrysler Prowler, PT Cruiser, and the all new 2004 Chrysler Pacifica and Crossfire which will be available in early 2003. Much in the same fashion that these vehicles moved from concept to reality, well received concept vehicle colors also make their way into production paint palettes. "Similar to our designs, we want the colors of our vehicles to evoke a strong, passionate, emotional response," said Hackstedde. "We want our colors to enhance the dramatic curves and beautiful shapes of our vehicles."

The all new segment busting 2004 Chrysler Pacifica will be available in Satin Jade, an evolution of the color silver with a strong hint of green. Inside, Pacifica has a coordinated Deep Jade environment that features satin silver accent finishes on the instrument panel, shifter knob and auto transmission bezel. As first shown on the concept Chrysler Crossfire, the company's production version of its all new head turning sports coupe will be offered in an exclusive, new, sophisticated Sapphire Silver. In addition to thoughtful combinations of grains and colors, Crossfire's interior will feature metallic accents on the doors, steering wheel and instrument cluster.

Satin Jade will also appear for the first time on 2003 Chrysler and Dodge minivans and mid 2003 on Chrysler Sebring convertibles and sedans. First shown on the Dodge MAXX cab concept truck in 2000, Butane Blue will be introduced on 2003 Chrysler and Dodge minivans and the 2004 Chrysler Pacifica. Electric Blue will be offered on the 2003 Chrysler PT Cruiser, while Light Blue will be introduced on the 2003 Dodge Stratus and Chrysler Sebring coupes. To formulate colors for future automobiles, Chrysler Group employs a creative staff dedicated solely to developing color ideas. With a two to three year timeframe for bringing a new automobile to market, the challenge for an automotive designer is to predict which colors will be popular in the distant future. Chrysler Group typically offers 10 different colors for each of its models.

"We refer to industry color forecasts, including the Color Marketing Group and The International Color Authority, in order to validate our color direction," said Hackstedde. "We have our fingers on the pulse of which colors will be popular in the future." New exterior color choices for 2003 Dodge, Chrysler and Jeep® vehicles include Satin Jade, Sapphire Silver, Butane Blue, Light Blue, Electric Blue, Deep Lava Red, Blaze Red Crystal, Deep Red, Cactus Green, Timberline Green, Light Khaki and Brilliant Black Crystal.


---
My Turn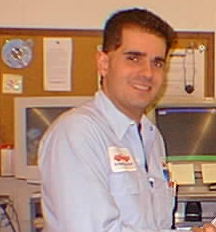 As a participating shop and student mentor for our local vocational school's AYES School-To- Work Program, I have to attend meetings at the school throughout the year. The most recent meeting at the school was not unusual in itself until we got to the agenda item "student hourly rate increase." Currently, shops that are part of the AYES initiative agree to have vocational students working in their shop at a fixed hourly rate that is the same for all students at all shops. This way no student will be biased to work at a certain shop because of a financial incentive. The agenda item called for raising the student rate from $7.00 per hour to $8.00 per hour. The rate has been at $7.00 since 1995. It was interesting to note that several of the other new car dealership service managers in the meeting did not want to raise the student's rate. They cited several reasons: This areas economy is depressed, the shop overhead is high enough already, etc. I thought the rate should be raised and expressed my reasons: Our states minimum wage is at $6.75, the students are $0.25 from flipping hamburgers. The fast food business is much less labor, brain and equipment intensive. What painful bodily positions must they contort into each day in that field? What scan-tool software do they have to learn? What tool box do they need to fill with self-purchased expensive tools? What night training do they have to attend and how often? No wonder it's so difficult to get quality people to stay in, let alone enter the automotive trade! Lets face it, these students know the motto "work smarter not harder." There are plenty of careers out there that require less work and offer more pay. I ought to know, we recently lost a great seven year employee to a union job. Hello...does anyone hear me? This job has got to have at least some incentive, some reason to do it. We live and work in an industry that has survived on the fact that some people out there "did it" because they loved cars. That pool of the population has all but dried up. The people in this industry are no different than anyone else. We can't expect any more people to accept substandard income just because it was always that way and they won't know any better. They're really smart people and they have the same bills to pay, if not more. Isn't it ironic that so many people inside the automotive service industry will complain about the overall image and growing lack of available technicians, but at the same time we won't turn around and face the financial pay issues we have turned away from for years. (By they way, the "yes" votes won on the rate increase.)

---
In Passing.
(Obituaries Courtesy The Standard Times)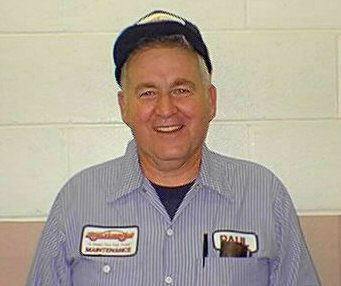 We are deeply saddened by the loss of our former employee and dear friend Paul Cholette. Many of you may remember Paul giving you a ride home or to work. Paul always had a positive attitude, was a wealth of knowledge and loved talking with people. Paul fulfilled many duties here including, facility maintenance, transportation of customers and their vehicles, transportation of parts needed during the day by the service department, etc. Paul who was 63, was born in Fall River, and lived in this area all his life. He graduated from Dartmouth High School in 1957 and served in the Army National Guard during the Cuban Missile Crisis. He was a communicant of St. Julie Billiart Church and regularly attended Mass at Our Lady's Chapel in downtown New Bedford. Prior to his employment here, Paul had a 35 year career with the New Bedford Gas and Edison Light Co., then Commonwealth Gas Co. and then NStar. In earlier years, he worked at Harvey Probers Custom Furniture Store in Fall River. He was a skilled carpenter who did many projects around his home. Skilled in martial arts, he also held a black belt in the Tonan Judo Club.

Floyd R. Fineberg, 59, had been a North Dartmouth resident for the past 28 years. Mr. Fineberg worked as a nutritional coordinator for Blair House in New Bedford for the past nine years. Previously, he was employed as an insurance agent for Boston Mutual Life Insurance Co. He attended Valley Forge Military School in Pennsylvania for two years and was a New Bedford High School graduate. He later attended Michigan State University. An avid reader, he enjoyed history, working on cars and boating.

Frederick Hiester Brooke Jr., 87, born in Washington, D.C., he was the son of the late Frederick Hiester Brooke Sr., a prominent architect who designed many of the embassies in Washington, D.C., and the late Henrietta (Bates) Brooke, a two-term president of the Girl Scouts of America. Mr. Brooke was educated at the Fay School in Southborough; at Le Rosey in Rolle, Switzerland; at St. Paul's School in Concord, N.H., from which he graduated cum laude in 1933; and at Yale University, where he majored in history and was a member of Skull and Bones and manager of the varsity football team. In 1941, shortly after his marriage to Cally Chaffee and while employed at the Corning Glass Works in Corning, N.Y., he received a Navy commission. He subsequently served as commanding officer on two different sub chasers during action in the South Pacific, and later as executive officer on the destroyer escort USS Gillette. He was commanding officer of the destroyer escort USS Gandy when World War II ended. Mr. Brooke had a long career at the Raytheon Co., initially in Massachusetts and later for several years in Zurich, Switzerland. An avid sailor all his life, he was a member of the New Bedford Yacht Club, the New York Yacht Club and the Cruising Club of America. His lovely green-hulled Concordia sloop, Absinthe, was a familiar sight on Buzzards Bay and a frequent winner on the local racing circuit. Other memberships included the Boston Aquarium (founding member), the Old Dartmouth Historical Society, the Herreshoff Marine Museum, the Rotch-Jones House, WHALE, Mystic Seaport and St. Aiden's Chapel.

Albino Anthony Perry, 77, born in New Bedford, he was a Navy veteran of World War II, serving in the Asiatic PacificTheatre. He was a construction foreman at Tilcon Warren in New Bedford for 35 years before retiring in 1987. He was an active member of Our Lady of Lourdes Church in Carver, the Dudley Brown Veterans of Foreign Wars Post 2846 in Onset, the Knights of Columbus, the American Legion Post 0164 in Carver and the Cape Verdean American Veterans Association in New Bedford. He was a volunteer at the Carver Council on Aging and delivered Meals on Wheels. He enjoyed carpentry, making furniture and gardening.

Charles Bennett Straus Jr., 80, born in New York City in 1925, he spent his youth in New York, moving to Westport,
Conn., in 1954 and to Boston in 1973. He was a 1940 graduate of the McDonogh School and a 1944 graduate of Harvard College. At Harvard, he was elected to the Harvard Lampoon and Signet Society, and was a member of the Hasty Pudding and Speakers clubs. He continued to be involved in Harvard activities, chairing several class reunions, and as a longtime member of the Harvard Clubs of Boston and New York City.
Mr. Straus had a lengthy and successful career as an advertising executive in New York City, winning several awards for his copywriting for such clients as Jim Beam Bourbon, Jaguar and Rover. After moving to Boston, he was director of
development for Schepens Eye Research Institute, retiring to Dartmouth in 1982. He served during World War II in the Army Air Corps. He had a lifelong interest in nonprofit organizations and in local politics, serving as president of the board of directors of a drug treatment center in Westport, Conn., in the early 1970s and most recently in fighting over development in Dartmouth and as an elected member of Town Meeting.

Gamberino Camaioni, 95, born in Corropoli, Abruzzi, Italy, he lived in New Bedford for 80 years, moving to Attleboro
three years ago. He was a communicant of St. Lawrence Martyr Church in New Bedford. Mr. Camaioni was a machinist at the Acushnet Co., rubber division, until retiring in 1971.