---
Runzheimer Examines Vehicle Insurance Rates Nationwide
Average annual insurance premiums for a mid-size car vary from nearly $4,000 in Detroit, Michigan to under $700 in Eau Claire, Wisconsin, according to the latest analysis by Runzheimer International, the Rochester, Wisconsin-based management consulting firm. At $3,888 per year for insurance coverage for a mid-size sedan driven within a 50-mile radius of the city, Detroit-area drivers pay over $3,000 a year more than similar drivers in Eau Claire, who pay only $670 for the same coverage. These rates are based on both male and female drivers over a minimum age with clean driving records and include comprehensive, collision, bodily injury, property damage, uninsured motorist, and medical.

Los Angeles and Philadelphia car owners also pay out more than $3,000 per year for insurance coverage at $3,341 and $3,138, respectively. Other expensive locations include Hempstead (Long Island), New York, $2,454; Newark, New Jersey, $2,341; and New York, New York, $2,303.

Other areas, in addition to Eau Claire, are insurance bargains. The same driver, driving the same vehicle, in Burlington, Vermont pays only $726 for this all-inclusive coverage. In Lubbock, Texas vehicle owners pay $763; and in Dayton, Ohio, $787.

"There's no big mystery here," according to Mike Bassi, Runzheimer consultant and vehicle cost expert. "Insurance companies set rates based on claims records. Fewer accidents, vehicle thefts, and collision damage repair bills in Eau Claire versus Detroit translate into much lower annual insurance premiums."




Most Expensive Communities:


Detroit, MI $3,888
Los Angeles, CA $3,341
Philadelphia, PA $3,138
Hempstead (Long Island), NY $2,454
Newark, NJ $2,341
New York, NY $2,303
Boston, MA $2,242
Hartford, CT $2,222
Bridgeport, CT $2,197
Worcester, MA $2,122


Least Expensive Communities:


Eau Claire, WI $670
Lubbock, TX $763
Burlington, VT $726
Dayton, OH $787
Grand Forks, ND $809
Austin, TX $813
Bismarck, ND $814
Cincinnati, OH $825
Knoxville, TN $831
Topeka, KS $832



---
Cadillac First To Offer Keyless Access Feature


You may never have to worry about losing your keys anymore. The new Cadillac XLR does not require a key to open the door or to start the engine. Many of today's automobiles offer keyless entry systems in which a key fob on the key chain can be used to open the doors. The Cadillac XLR takes that technology a few steps further. The car is built with a small touch pad on the driver's door. When you touch the pad, an onboard computer in the car sends out a signal to see if the key fob is within 1 meter of the car. The key fob can be in the customer's hand or pocket. If the computer detects the key fob, it knows the driver is present and unlocks and unlatches the door. A start button on the dash is used to start the car as well. Again, if the system senses the key fob nearby, the car will immediately start.

---
Is Your Auto Insurance Company "Steering" You?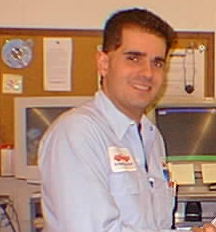 Automobile insurance rates are climbing higher and higher each year. You would think that with these added increases would come some added benefits. If you believe that, I've got some slightly wet land in Florida to sell you.

Nowadays, the true litmus test of your insurance company is the end result of how they handle a glass claim. As many of you are aware, our dealership has on site windshield replacements. We work directly with your insurance company and agree to their replacement pricing. Most drivers in Massachusetts do not have a deductible on glass damage. As a result, the customer does not incur any charges for a glass replacement. Most automobile glass losses occur as cracked or broken windshields. Typically, when you need a new windshield, we ask that you report the loss to your insurance company or agent. At this point your insurance company opens a claim. Finally, we verify insurance coverage with your company and in a few hours your windshield is replaced. Unfortunately that simple procedure is now getting less and less common. We are finding that more insurance companies are trying to "steer" more customers to "their recommended installer." These insurance companies know that most customers are unaware of state laws protecting their "right to choose" their repair shop of choice. The topic of insurance "steering" is not a new one, but it is getting more prevalent. "Steering" is a tactic that some insurance companies use to pressure or "steer" a customer to a certain replacement facility. Often they tell customers that "using a company, other than the one they recommend, will result in the customer having to pay a portion of the repair." In another pressure tactic, they tell the customer that the insurance company will "not guarantee the non preferred" shops' work. These statements are outright fabrications strategically stated to get the customer to use a cheaper national facility contacted by the insurance company. In addition, these facilities may be using inferior "blurred" glass and less stringent replacement procedures.

After being involved in many of these calls, I can tell you that I have learned a lot about the insurance company's latest tactics. It's amazing what you can learn by being part of a three-way conference call. What would you say if I told you that the 800 number your insurance company lists for glass claims has nothing to do with your insurance company? Now, what would you say if I told you that the number you were calling was actually a national glass company? Yes, you read that correctly, a national glass company. Case in point: Recently we had a customer that needed a windshield for her Lincoln Town Car. We gave our customer an appointment date and told her to call her insurance company to report the loss. Within fifteen minutes I received a call back from our customer stating that she could not bring the car to us. As usual, after questioning our customer, I learned that our customer had been "steered" to a national glass company. She was told that using our facility will result in her having to pay a difference and that they would not warranty our work. I told our customer that she had been "steered" and that we would replace her windshield correctly, using quality parts and would guarantee the work. Although this long time customer trusted us and wanted us to do the work, she had been literally frightened by what she was told. The problem was, she thought she was talking to her insurance company. Without realizing it, they had transferred her phone call to a national glass company looking to steal the job from us and book it with one of their chain stores. When our customer called her insurance company's 800 number, the recorded voice said to "push # 2 for glass claims." At this point the call is intentionally transferred out of the insurance company's phone center and over to a national glass chain company. At one point they even told our customer that she would have to drive to Hyannis for the repair. I told our customer not to worry and that I would resolve the issue. I called the 800 number and pressed # 2 for glass claims. If you listen very carefully, they announce a quick message about being connected to a glass claims management center. When I finally got a live body, I gave the person the claim number. The woman at the glass center said that our customer would have to call back herself to change the shop of choice. You can bet I was not going to let her scare my customer with anymore tall tales. I told the woman to briefly hold while I put her on a conference call with our customer. Now I was able to referee the call between our customer and the glass company. Keep in mind that our customer still thought she was talking to her insurance company. Then I listened as the woman warned our customer that she may have to pay a difference by using our shop. Funny, now that I was on the line she "may have to pay" a difference. When our customer called on her own, they told her she "would have to pay" a difference. I quickly interjected that there would be no charge to our customer for the job. Then she spun the yarn about not being able to guarantee our work. Again, I jumped in to say that we always fully warranty our work. I was really shocked when the woman told our customer that: "It would be nice if you had told me you wanted to use Giammalvo's on the initial call." Hello! My customer had already said that on the first call, but was quickly and intentionally steered to your company. Finally, the woman advised me that they would only pay a certain amount for the glass and a certain amount for the labor. I agreed to the terms and we terminated the call.

It's unconscionable that an insurance company would have the audacity and the nerve to tell customers that all independent repair shops don't guarantee their work. In the end, our customer got to use us, a quality repair facility that she had trusted and known for years. Too bad it took such a great effort on both our parts. I can't imagine how many windshield jobs we and other independent shops are losing due to customers that are frightened out of asking for their shop of choice. How much is she paying for that insurance? I want to emphasize, that these bold lies and scare tactics are not done by our local insurance agencies but by the insurance companies themselves. We know the agents hate this practice but have no control over it.


---

Keyless Entry Inoperative When Climate Control Fan Is On




This past summer we came across some interesting information in a 2001 Chevrolet Malibu owner's manual. Inside the manual we found a one page addendum insert from Chevrolet. The insert had these 2 sentences printed: "The Keyless Entry System may not work when the climate control fan is running. Under this condition, from outside of the vehicle, your key is required to unlock the door or trunk." In plain English, this is saying that you cannot use the key fob transmitter if the heater or air conditioner fan is on inside the car. This condition would probably occur if someone was waiting in the car running the heater or air conditioner while someone outside the car is trying to use the keyless entry transmitter to open a door or trunk. We were puzzled as to why the keyless entry would not work just because the fan was on. Subsequent research of Chevrolet service bulletins yielded some interesting answers. Chevrolet Service Bulletin # 01-08-52-007 was written in December 2001 to address this condition. The bulletin states:

Condition:
Some customers may comment that the Keyless Entry System will not work at times. This condition may be encountered on Malibu's produced before April 2001.

Cause:
This condition may be caused by electromagnetic interference from the blower motor resulting in limited range or non-operation of the key fob transmitter. This will become a concern for those customers who start the vehicle to cool or warm the interior, then leave and lock the doors with the engine running. The customer then tries to enter the vehicle using the key fob and they are unable to unlock the doors.

Since the bulletin is 7 pages long, the complete repair procedure cannot be included here. To summarize, the actual problem on this car is that the keyless entry receiver on this model is incorporated inside the Body Control Module (BCM). Due to the BCM's close location to the fan motor in the dash, the BCM must be replaced with a redesigned BCM that does not have an internal keyless entry receiver. In addition, the rear seats will need to be removed to install an external receiver between the speakers on the rear package shelf. Two new design transmitters will also be needed as well. It is interesting to note that many prior GM cars have always had the receiver in the back seat area. Incorporating the receiver into the BCM was probably done to save cost, in that, a rear receiver was not necessary. So much for changing technology. It appears that they should have stuck to their old design. In an attempt to avoid this expensive upgrade, the notice in the owner's manual was probably Chevrolet's way of convincing the owners that this was acceptable "normal operation."



---




In Passing.

(Obituaries Courtesy The Standard Times)

Note: Due to recent requests, we will be adding family survivors to our customer's obituaries as space allows.

William A. Flaherty, 57, of Mattapoisett died Thursday, July 10, 2003, at St. Luke's Hospital after a courageous battle with cancer. He was the husband of Elizabeth Joan (Woodcock) Flaherty. Born in Pawtucket, R.I., the son of the late Ambrose S. and Kathleen (Gavin) Flaherty, he spent most of his life in Mattapoisett, summering there as a child and moving there permanently in his adult years. He was a communicant of St. Anthony Church. Mr. Flaherty was senior vice president of commercial loans at the New Bedford Institution for Savings for eight years, then became vice president of commercial loans at Plymouth Savings Bank, where he had been for the past six years. He was a graduate of the University of Detroit and the Williams College School of Banking. He was an avid boater and member of the Mattapoisett Yacht Club and filled much of his spare time on his boat, the Jolly Tar. Survivors include his widow; two daughters, Megan Elizabeth Flaherty and Mary Kathleen Flaherty, both of Mattapoisett; a son, Timothy William Flaherty of Mattapoisett; two sisters, Kathleen McGowan of Venice, Fla., and Susan Flaherty of Lincoln, R.I.; a brother, Martin Flaherty of New York, N.Y.; and many nieces and nephews. He was the brother of the late Stephen Flaherty.

Eleanor (Borghi) Tarini, 87, of New Bedford died Monday, Sept. 15, 2003, at Sacred Heart Home after a brief illness. She was the wife of Primo Tarini; they were married 63 years.
Born in Rochester, the daughter of the late Carlo and Rosa (Borgamini) Borghi, she lived in New Bedford most of her life. She was a communicant of St. Lawrence Church. Mrs. Tarini was an avid bowler and also enjoyed gardening and sewing. She was a former member of the St. Lawrence Couples Club. Survivors include her widower; four sons, Ramon P. Tarini, Peter R. Tarini and David R. Tarini, all of New Bedford, and Albert R. Tarini of Denville, N.J.; two sisters, Doris Palmeri of Haverhill and Mary Coucci of Mattapoisett; seven grandchildren; a great-granddaughter; and several nieces and nephews.

Captain Jacob Jacobsen, 85, of North Dartmouth died at home Thursday, Sept. 18, 2003, after a brief illness. He was the husband of Dympna (Canning) Jacobsen. Born in Vikre, Karmoy, Norway, a son of the late Thomas Jakobsen and Laurense (Jakobsen) Jacobsen, he lived in the New Bedford and Dartmouth areas for 60 years. During World War II, he served in the Army with the 57th Engineer Combat Battalion. He was awarded the Good Conduct Medal, Presidential Unit Citation, American Defense Service Medal, Asiatic Pacific Theater Campaign Ribbon and the Philippine Liberation Ribbon with one bronze star. Captain Jacobsen was the owner and operator of the "Fairhaven," a scalloper fishing vessel that was berthed in Fairhaven and New Bedford. He retired in 1980 after many years of being at sea. He brought true meaning to the word "Captain" and will be missed by all. Survivors include two sons, Leonard T. Jacobsen of Winnebago, Minn., and Lloyd Jacobsen of New Bedford; two daughters, Nancy Jacobsen-Canastra of Fairhaven and Joyce J. Roberts of Mattapoisett; a sister, Oliva Frostad of Dartmouth; nine grandchildren, Sean Powers, Heidi Abdallah, Karrie Powers, Jesse Jacobsen, Kirsten Hearne, Ingrid Chrisman, Andrew Jacobsen, Kelsey Jacobsen and Kimber-lee Jacobsen; 12 great-grandchildren; and many nieces and nephews. He was the brother of the late Ellen Tjersland and Sigrid Ellingsen.

Carolyn St. John Chaffee Brooke, 86, of Nonquitt, South Dartmouth, died Friday, July 4, 2003, after a long illness. She was the widow of Frederick Heister Brooke Jr. Born in Providence in 1917, she was the daughter of the late Col. Everitte St. John Chaffee, founder of the Rhode Island State Police and often referred to as Gen. Chaffee after his appointment to the rank of honorary brigadier general in the Rhode Island National Guard, and the late Carolyn Peck Brooke. Known to family and friends as "Cally," she grew up in Providence and at a family home in Matunuck, R.I. She was educated at St. Timothy's School in Stevenson, Md., and at Sarah Lawrence College in Bronxville, N.Y.
Her husband was employed by Raytheon Co. and for many years the couple lived in Sherborn and later for several years in Zurich, Switzerland. Mrs. Brooke was a founding member of the Boston Aquarium, served on the women's committee of the New England Museum of Fine Arts and was a member of the Garden Club of Boston. With her husband, she shared a passion for sailing and their lovely green-hulled Concordia sloop, Absinthe, was a familiar sight on Buzzards Bay and a frequent winner on the local racing circuit. When not sailing, she enjoyed gardening, painting watercolors and maintaining a welcoming home in Nonquitt for her extended family and many friends. Survivors include two daughters, Carolyn Brooke Andrews of Guilford, Conn., and Gaelen Brooke Canning of Westport; a son, Frederick Heister Brooke III of East Haddam, Conn.; a brother, Stuart Chaffee of Barrington, R.I.; and six grandchildren.

Lillian (Bertrand) Lyman, 95, formerly of Melville Towers in New Bedford died Friday, Sept. 19, 2003, at the Sippican Healthcare Center, where she had lived for the past year. She was the wife of the late Harold K. Lyman. Born in Acushnet, the daughter of the late Hormidas and Eugenia (St. Jean) Bertrand, she was a lifetime resident of the city. Mrs. Lyman was a member of Trinity United Methodist Church. She was very active with the Interchurch Council of Greater New Bedford. She was a volunteer at St. Luke's Hospital Auxiliary, the League of Women's Voters, the local YMCA, the Agawam Chapter Order of Eastern Star and Melville Towers activities.
Survivors include a son, Robert K. Lyman and his wife, Carla, of Berkley; six grandchildren; four great-grandchildren; two sisters, Noella Benoit of Pawtucket, R.I., and Estelle Cusson of Acushnet; and many nieces and nephews.
She was the sister of the late Bernadette Fawcett, Mary Jane Deschamps, Armand Bertrand, Morris Bertrand, Lawrence Bertrand, Eugene Bertrand and Richard Bertrand.