In Gear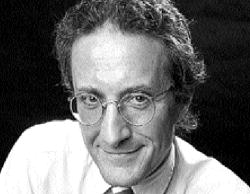 Rich Taber
If there's one used car dealer who can write the book on customer satisfaction, it's Sam
Giammalvo. His name comes up most often as one that means guaranteed reliability.
That reputation is something he takes personally. For more than 40 years, he has made selling cars his life. But what has made him an industry icon is his understanding of what people want and his knowing what makes a good car tick.
"There are so many different kinds of customers," he explained to me when I asked him how one should look over a prospective used car to see if it's up to snuff. Far from being evasive, he was bringing the conversation around to what matters most to him. Trust.
For Sam, the customer should never have to doubt that there is anything but vehicles of the highest quality on his lot. He wants you to know that his word is golden.
"When a customer comes in and asks if one of my cars has ever been in an accident or if the mileage is correct, the first thing I say to them is 'You don't live in New Bedford,'" he said. "They wouldn't ask those questions if they live in the city. They would know my reputation."
He likens his profession to a jeweler whose customers aren't generally experienced enough to easily determine a diamond's quality.
"He (the jeweler) could tell you it's flawless," observed Sam. "You could look at it and not tell the difference."
It boils down to buying from a dealer you can trust otherwise the burden shifts to the buyer to determine if the vehicle to be purchased is mechanically sound. That's not an easy thing if you don't have the experience. "I sell 25 to 30 percent of my vehicles where people don't even test drive them," Sam noted. "That's people who know me well."
Occasionally, a customer will put Sam through the paces. With a copy of Consumer Reports in one hand and the latest book on "How To Buy A Used Car" in the other, this customer is on guard every step of the way.
Sam is willing to oblige of course, even having the customer take it to their mechanic.
Typically, if it's a local shop, the mechanic already knows that when Sam sends over a car, there's not going to be a problem. Too bad they aren't all this good.
"The nastiness of the industry has created this," lamented Sam. Customers' suspicions of
automotive dealers have escalated over too many high pressure sales tactics. Sam knows the game but prefers to play it differently.
From humble beginnings as a teenager, riding his bicycle after school from the old vocational on Hillman Street to work the grease rack at Lockland Chevrolet, Sam has built a legend of a career and a model for others to emulate.
"If someone has a passion for what they do, they do it well," observed Sam. "I love the people, I love the cars, I love the friends I've made."
Rich Taber invites readers to submit anecdotes and questions, although not all inquiries
can be answered directly. Address correspondence to encorplus@aol.com or write to In
Gear, P.O. Box 5912, New Bedford, Mass., 02742