Getting Your Money's Worth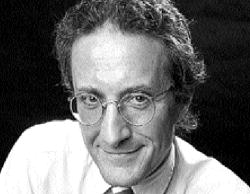 Rich Taber
A new car is a big investment. It stands to reason that a smart shopper would want that investment to hold as much value as possible over the coming years.

Planning for the best return on your investment begins when you make your new car purchase. The decisions you make now about style, performance, accessories and more will have an important effect on what kind of money you get when you resell your vehicle.

What's the best way to ensure that you get top dollar then on the automobile you're buying now?

Here are five tips each from the perspectives of a used car and a new car dealer.

Sam Giammalvo, owner of Sam Giammalvo's Auto Sales on Purchase Street in New Bedford, puts a lot of experience on the line with his top five suggestions. He has built a strong reputation in the area for selling terrific used cars and he has a keen eye for a good automobile.

"Obviously, the number one would be air conditioning," he said. "I don't have a car on the lot without air conditioning."

Buying a new car with features that make the driving experience more comfortable and easier is bound to make the vehicle more desirable -- and consequently more valuable -- at the time of resale.

That's why Sam easily moves from his first suggestion to his second. Buy a car with automatic transmission.

Once considered a bona fide luxury, automatic transmissions are so prevalent they could almost be considered standard equipment. Conversely, when you're thinking about how cool that five speed is going to be, just remember that when it comes time to sell, there are not as many people as there used to be who care to deal with shifting constantly.

Sam's third pick for a good resale is color.

"I find the silvers, the champagnes (beiges), certain model blacks, the greens seem to be good," observed Sam. "Whites as a used car don't seem to sell as well."

"Red is not a good seller unless it's a sports car."

His fourth tip was pretty cut and dry. A four-door vehicle will sell better than a two-door vehicle.

For the fifth tip, Sam minced no words in defining what he sees for consumer preference. In cars, it's not American made.

"We're back to Japanese imports," he said. "They are better sellers in today's market."

Rich Taber invites readers to submit anecdotes and questions, although not all inquiries
can be answered directly. Address correspondence to encorplus@aol.com or write to In
Gear, P.O. Box 5912, New Bedford, Mass., 02742